Book: The Policewoman available on Amazon.*
Author: Justin Roberts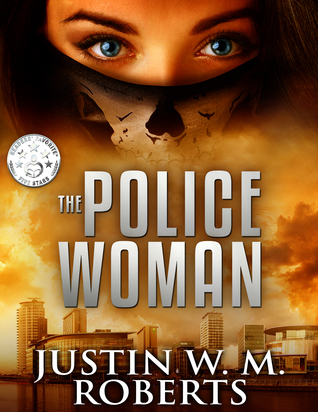 This story is set some years in the future where narco-terrorism is the global enemy. Drug cartels operate anywhere and everywhere, with seemingly endless influence.  An Irish drug cartel has moved from terrorism, taking their militant training and applied it to controlling large drug manufacturing plants around the world, taking over any they want, and killing anyone who dares interfere with their plans.
Interpol is one such group who dares. They have pulled together a task force of the best of the best, from the UK police force, Gardai in Ireland, through to SAS and then Sarah – an Indonesian policewoman from an elite unit. She is smart, beautiful and extremely kick ass. The Interpol investigation starts out well. Then it gets gritty. There is lots of action, dark humour, gritty fights, tragedy, love, betrayal, and among this all the body counts are ever increasing.
I don't often read books like this, and being totally honest, the beginning of the book almost put me off. It was slow, and a bit dragged out and I almost gave up. But having been asked to review it, I persevered and I am so glad I did. The book takes off, leaving you not wanting to put it down until the very end. That ending, what can I say. I thought I was gut punched at one part of the story, but I didn't expect to get hit so hard again! It was a compelling read, that really stayed with me after finishing it. I was given this copy in return for feedback and review, but I can honestly say I recommend reading the book. Stick with the beginning, know it has a purpose, and you will be highly rewarded, and slightly traumatised, but in a good way!
I received this book from the author for review, but all opinions are entirely my own.
This review is also listed on Amazon and  Goodreads.
*No affiliate links, I am just linking to make your life easier!